HOW CAN YOU LIVE WELL
You may consider your health and your wealth as separate and distinct aspects of your life. However, charting both a secure financial future and a healthy life requires thoughtful and ongoing planning.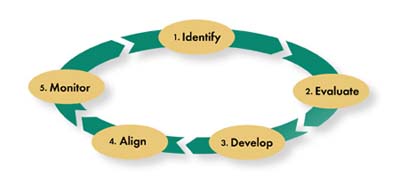 With life expectancies increasing and the cost of healthcare rising, the concept of a holistic approach to combining health and wealth considerations makes sense.
Trends Promoting Health and Wealth
New insights and approaches to promote and protect your health and wealth
Prevention: Take action before any serious health or financial issues arise
Proactive Planning: Adopt a holistic, comprehensive approach
Professional Relationships: Cultivate open communication with experienced medical and financial advisers
Five Pathstones to Optimum Health and Wealth
Provides a thoughtful process that can be applied to both health and wealth planning throughout all stages of life
Identify Motivations and Goals
Evaluate Current Situation
Develop Integrated Strategies
Align Resources to Implement Plan
Monitor and Evaluate Your Results
A Roadmap for all Stages of Your Life
Designed to help  implement decisions that affect you and your entire family
Early Years (birth to 14): Protecting Children
Teens and Young Adults (15-24): Guiding Children
Pivotal Years (25-39): Laying the Foundation
Sandwich Generation (40-54): Balancing Act
Maturing Years (55-65): Peak Productivity
Prime Time (66+): Quality of Life
Comments